This post is also available in: Nederlands
I may not be blonde, but I don't have to worry about Disney bouncing. That is the difference with cosplay, if I wanted to cosplay Rapunzel I would have to put on a wig that is very similar to the real hair of Rapunzel. You don't have to for a Disneybound!
Rapunzel
The story of Princess Rapunzel, who was stolen as a baby from her parents' palace and locked up in a hidden high tower by a witch named Mother Gothel, from which it is impossible for her to escape.
Disneybound Rapunzel
Disney bouncing is all about dressing like a Disney character but with things you already have in your closet! So I got my purple stuff together and finally came to a combination of a purple top and a pink skirt. I think I certainly succeeded with my hair in a tail and flowers, oh and not to forget the pan!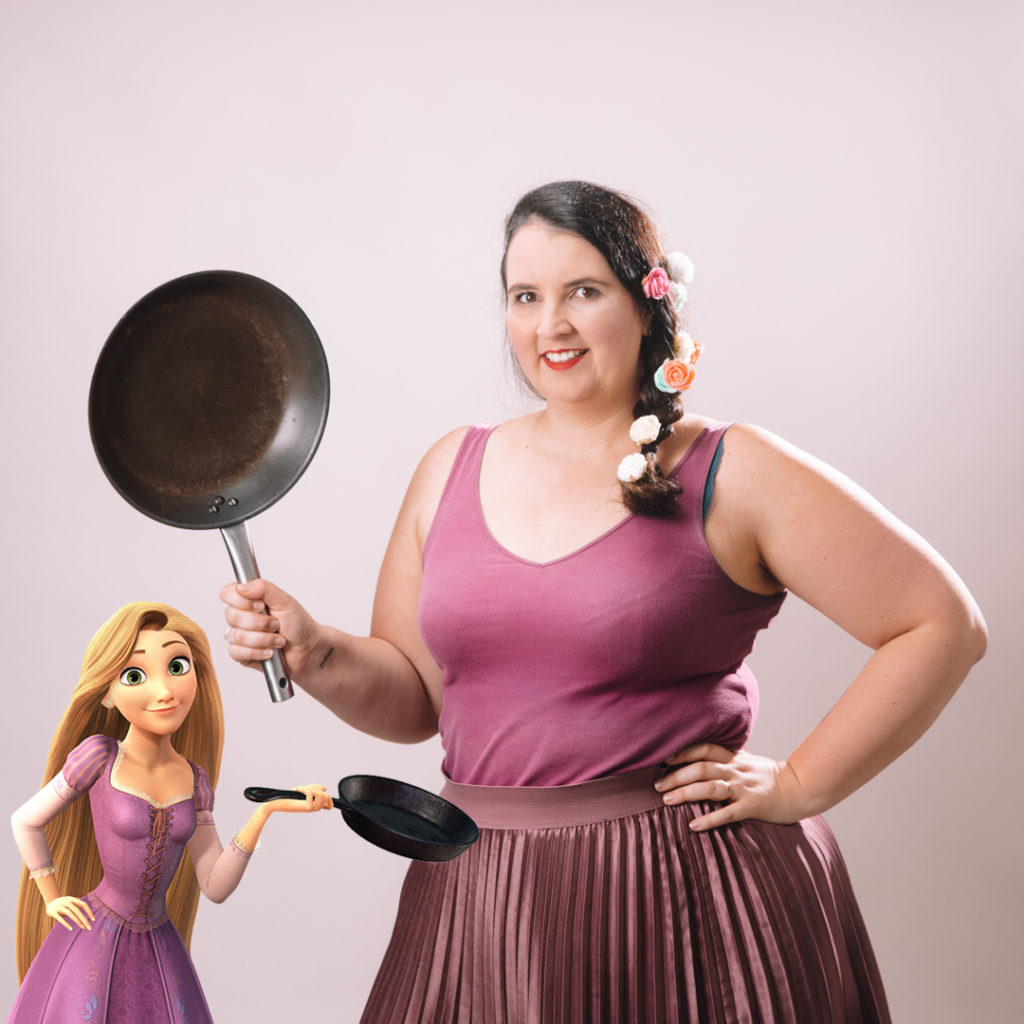 This is what I'm wearing:
The pink skirt is no longer available
You can follow me on Instagram for more inspiration!
View this post on Instagram
I have also a Winnie the Pooh DisneyBound!