I really love Descendants. And I love dressing up or half dressing up when I go to Disneyland Paris. So I combined that! I dove into my closet and bought some extra accessories to go to Disneyland. Descendants is a three-part Disney Channel film series.
Descendants
Descendants 1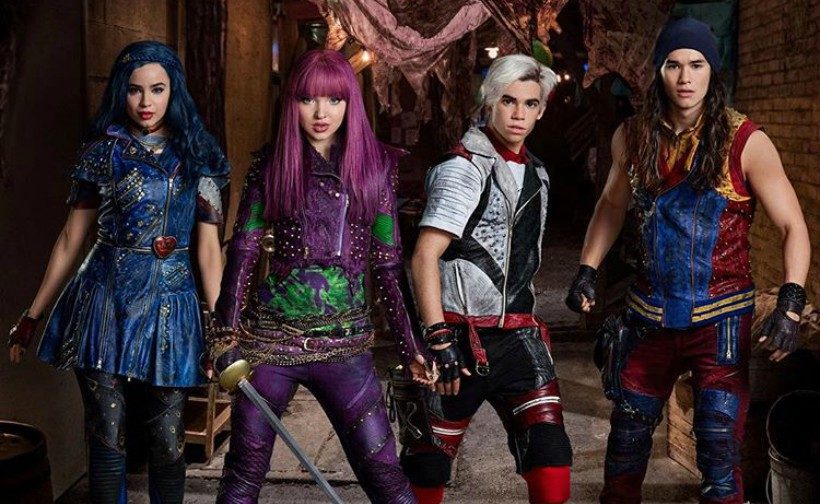 The teenage son of the king and queen of Auradon offers the trouble-making children of villains a chance to attend prep school in the kingdom..
Descendants 2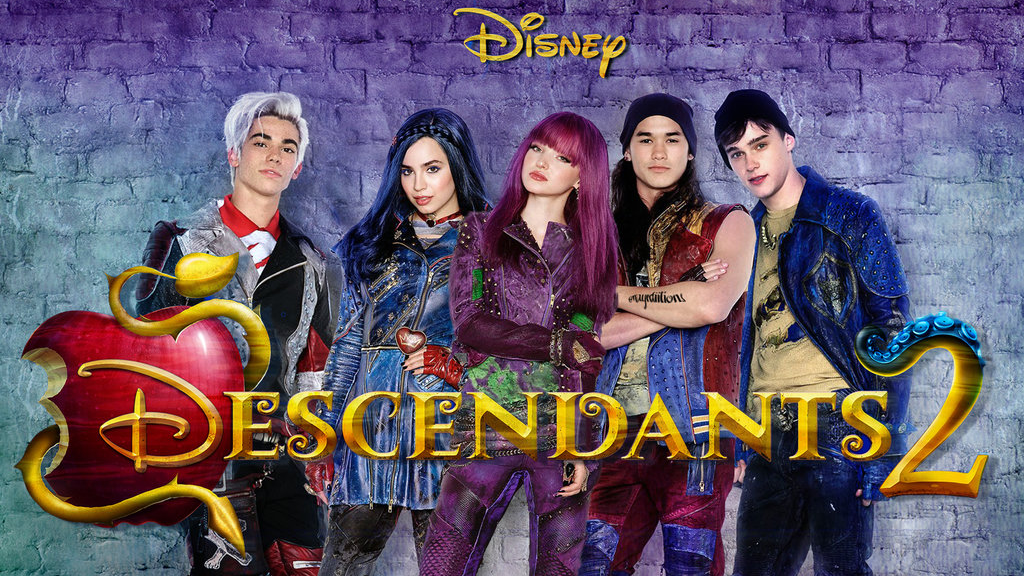 Mal, Evie, Carlos and Jay try to adjust to life in Auradon, but Mal becomes overwhelmed with pressure and returns to her roots.
Descendants 3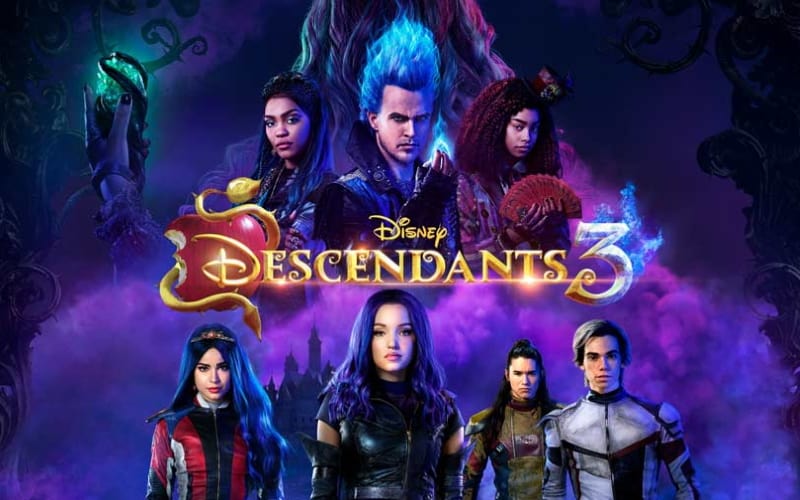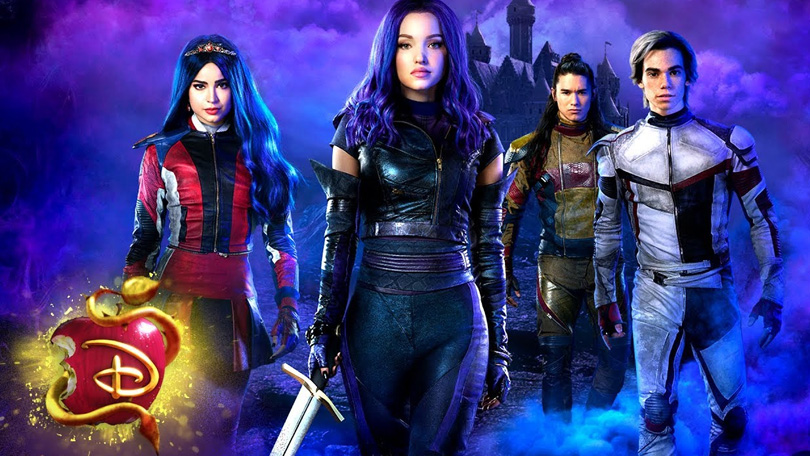 The teenagers of Disney's most infamous villains return to the Isle of the Lost to recruit a new batch of villainous offspring to join them at Auradon Prep.
Descendants Disneybound or Disneystyle
I really like the style of the movie, all clothes are beautifully made. Most of all I love Evie, the daughter of Evil Queen, both for her character and style. So I based myself on her look.
So I based on Evie to put together a nice outfit that suits me! I chose a leather jacket, a blue skirt and had a black t-shirt printed with the text "Fairest of them all". I bought the bag, ears and chain for this. I also use these ears regularly when I bound as Snow White .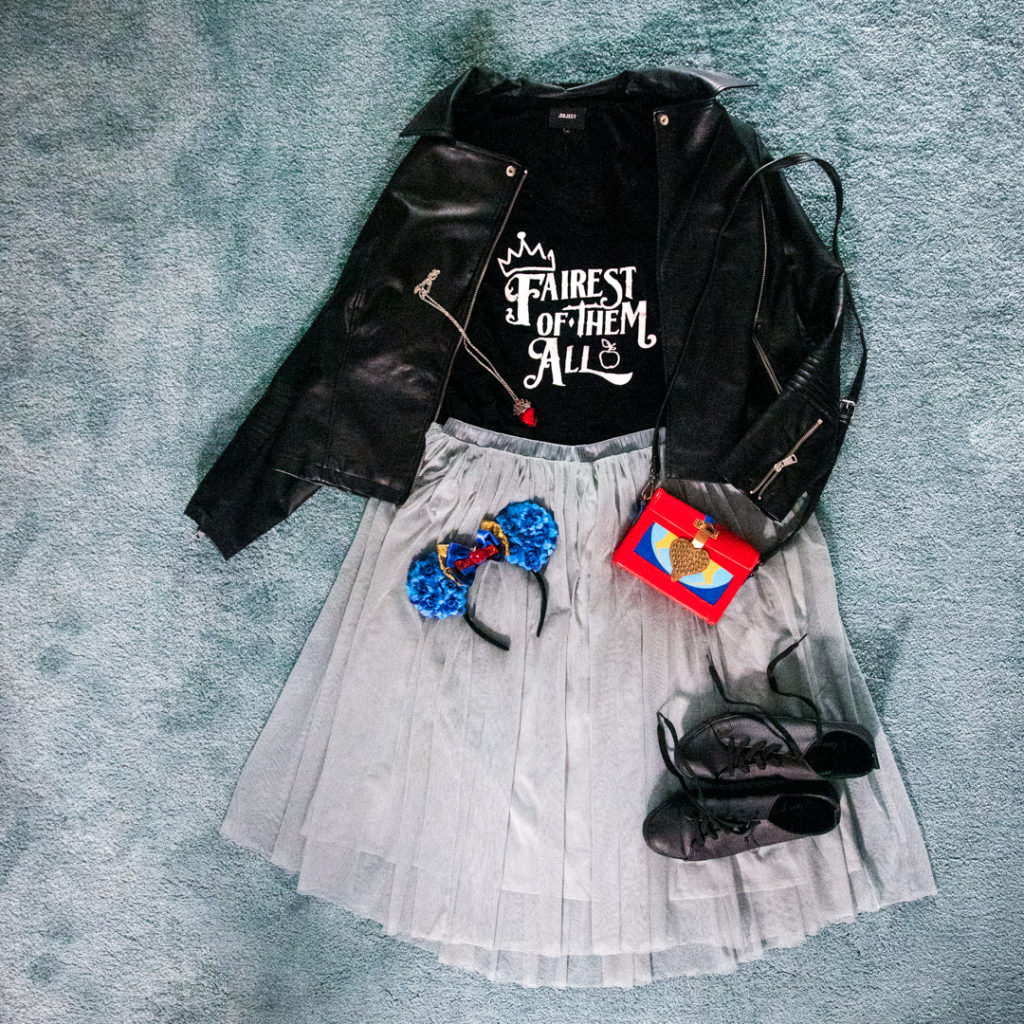 Make your own Evie Descendants outfit
This is exactly what I bought. Of course you can just as easily find your own outfit!
Fun extra:
Follow me on Instagram for more Disneybounds and style!