This post is also available in: Nederlands
Make your own shell handbag, ideal to use with a DisneyBound of The Little Mermaid. Choose your favorite colors. I used two shades of pink for this shell handbag because it matches Ariel's pink dress. You can of course also choose shell colors or purple to the color of her shell bra. You can also use real shells as decoration!
What you  need
Make your Shell handbag this way
You need to print this file, then you can cut the materials by hand or insert the file in your silhouette program. If you have a cricut maker you can use this project.
First you cut out the shell shapes. I used fake leather. My faux leather was very limp and thin. Keep the fabric that is released from the slit where the zipper will be, you will need this in step 6.
Then you cut the shell shapes out of iron on interfacing. You can also iron interfacing on the stripe of the groove where the zipper comes in for more strength.
Cut the shell parts out of flex or flock foil and iron them on the top of the leather shell.
Then you can sew the zipper, the easy thing about fake leather and vinyl is that the edges do not need a border because that doesn't need to be hemmed.
Then you can cut the little piece of fabric left over from step 2 in half. Fold in half and pin between the shells, there you hang the purse chain on afterwards.
Now you put everything together, do not forget to position the two loops for the bag purse in the right place. Secure everything with pins or sewing pegs. Now all you have to do is sew the bag around.
Ready! Now hang the bag ribbon on the loops and you are ready to go.
Here are some photos of my process, if you have any questions you can email or text me on Instagram. Don't forget to tag me if you make your own version!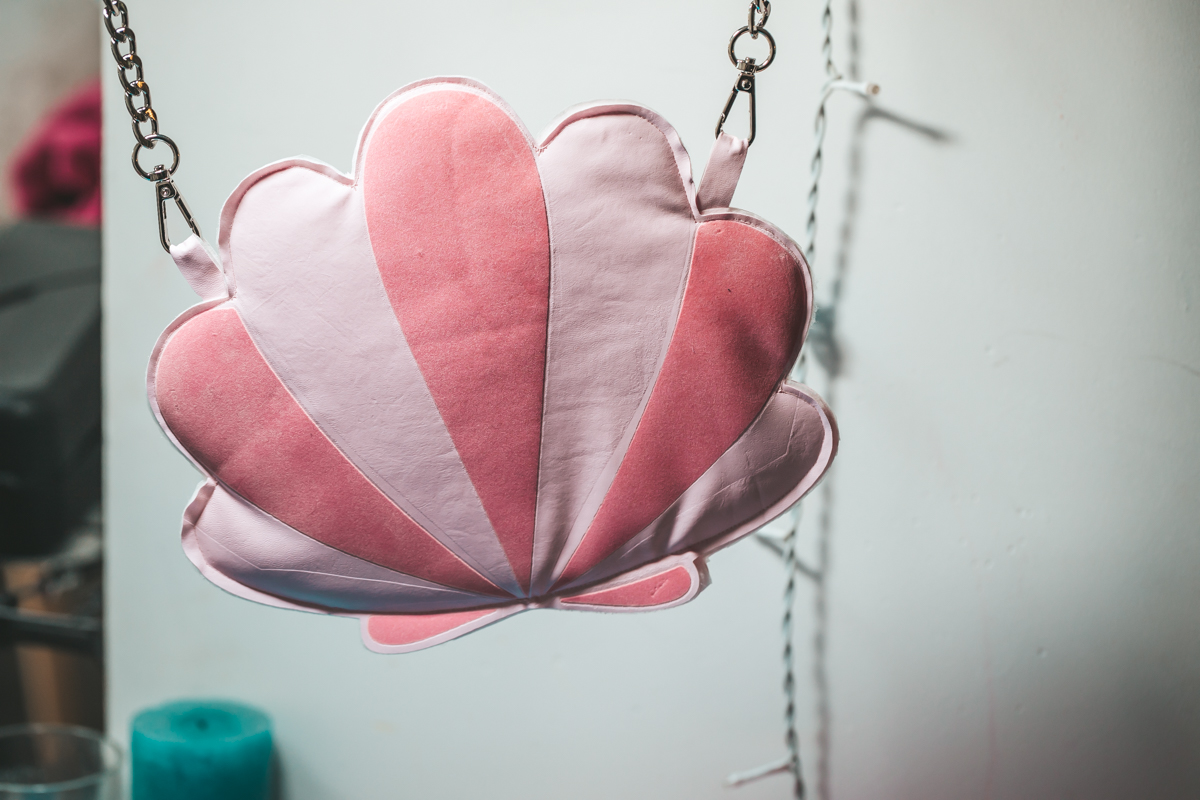 Easy Peasy DIY Apple Handbag for Snow White DisneyBound
No Sew Mickey Mouse Ears