This post is also available in: Nederlands
I love Disneybounding as Snow White and I love to make my own accessoires for that. One thing that is super easy and practical is an apple shaped handbag. This design is big enough to hold your smartphone, some cash and lip balm.
It's so easy and fun to make. You also don't need a lot of materials, maybe you can use things you already have!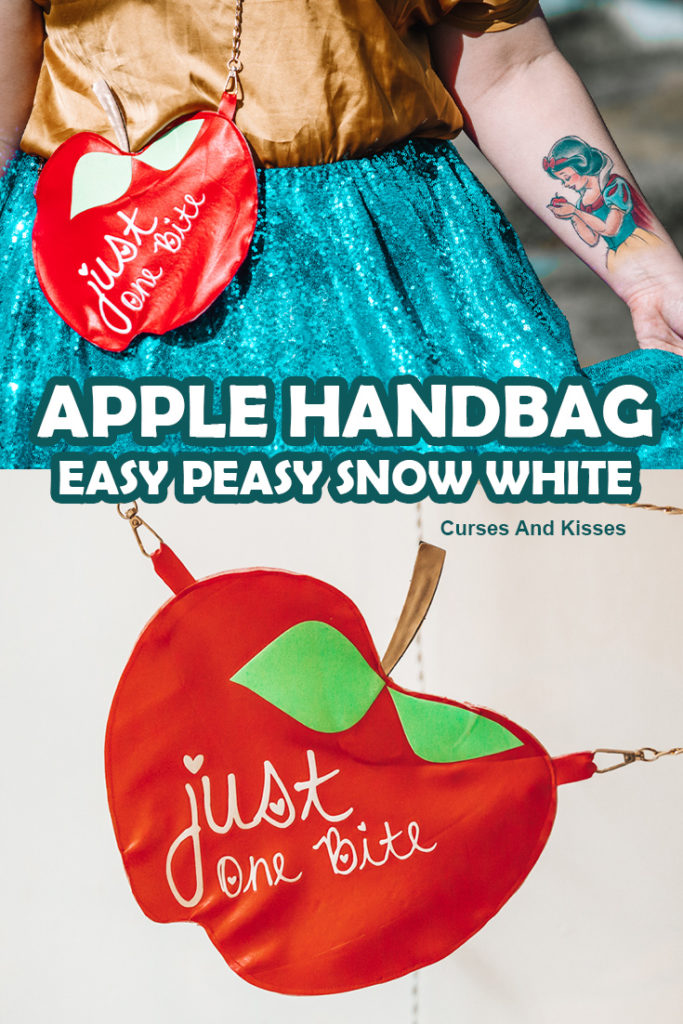 Materials you need
This is how you make it
You can print out these files, then you cut the materials by hand or by silhouette. For Cricut Maker you can find the project here. Keep in mind that you sometimes have to mirror or change the blade inbetween the steps of cutting the materials.
First I cut the apple, I used fake leather, I should have make it thicker with iron on interfacing!! So that's a tip for you, make sure your fabric is thick enough. I did this with my Shell handbag and it's so much better! Keep the fabric that is released from the slit where the zipper will be, you will need this in step 6.
Cut out the text and the leafs out of Vinyl and iron that on the front of the apple.
For the Apple Stalk I used some eva foam between two layers of fake leather.
Then I sewed the zipper in place. My fabrick didn't need to be hemmed.
Then you can cut the little piece of fabric left over from step 2 in half. Fold in half and pin between the shells, there you hang the purse chain on afterwards.
Then you sew those 2 small pieces of fabric between the apple front and the apple back. Sew that all together!
Tadaa, you only need to attach the purse chain and you're ready to go.
I took some pictures from the process of making my Apple Handbag for Snow White!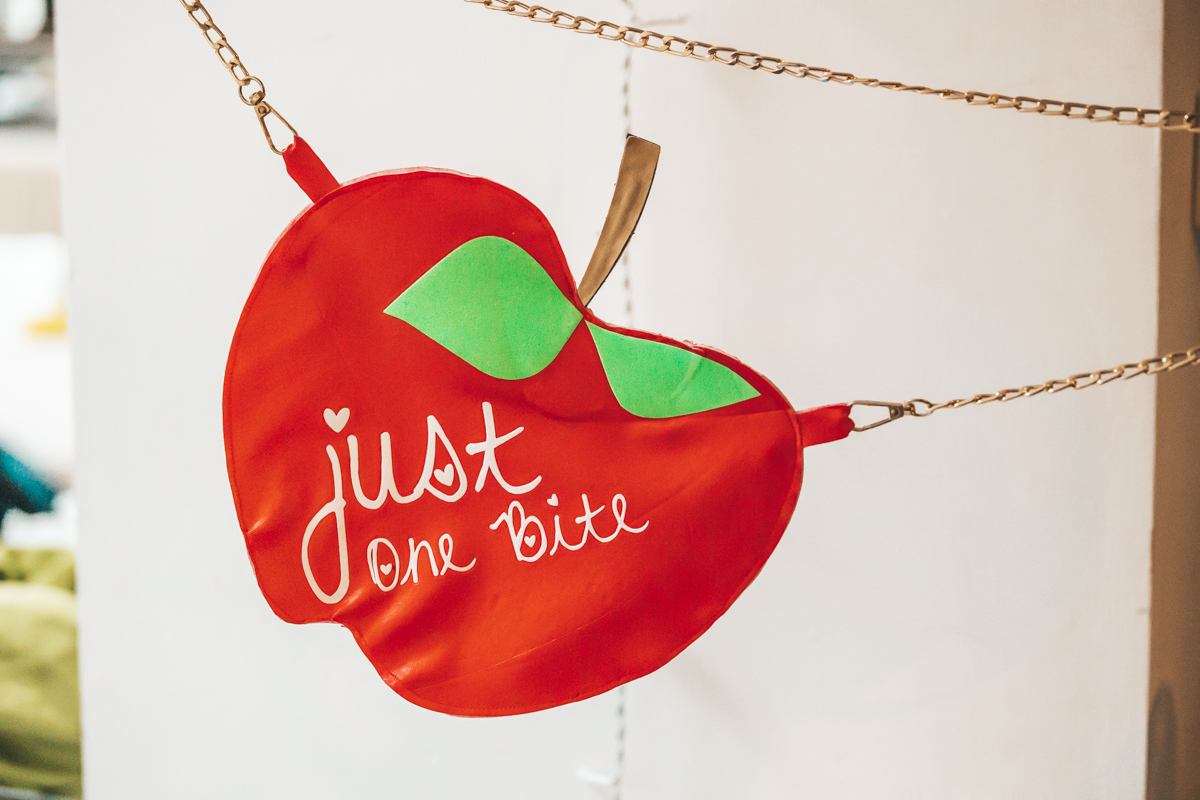 I hope this is all clear. You can always mail me or contact me via Instagram!
Make your own Shell handbag
No Sew Mickey Mouse Ears
3D Printed Mickey Ears Frozen DIY